Listen – this blog has been a little boring lately.
Which is weird, because this is one of the sweetest, loveliest, and most exciting times of my life.
I think all my creativity and unique thought is being sucked into the whole brand-new mommy experience.  And that's where it belongs.  🙂  But the blog is getting boring as a result.  And – what's worse – today I'm feeling a little bored.  I have that restless, unsettled feeling when I'm not sure what to do with myself.
There's so much I can do today.
I can listen to my current audiobook, Mindfulness For Beginners by Jon Kabat-Zinn, and learn more about mindfulness, my current favorite academic subject.
I can read my current novel, The Girl With All The Gifts by M. R. Carey; I've read two chapters so far and I am ALL IN.
I can read my current professional literature, Full Catastrophe Living by Jon Kabat-Zinn, which I haven't started yet.  (I've decided that I want to always be reading a book for pleasure and a book for professional growth and development.  When I only choose to read one or the other, novels win every time.)
I can do work – actual work.  I have 200 work e-mails to address, treatment plans to check, notes to read.
I could do a meditation or a yoga flow.  I actually set up my yoga mat earlier today, and after two moves my body rejected the plan.  I started listening to a meditation, and I decided that it wasn't the right time of day for it.
So – what to do?
I decided to come back to basics.
Teddy and I took a walk on the trail.  Hiking on a beautiful cool, ca
lm November day helps me to feel grounded.
While we walked, I felt inspired to write.  In a very unmindful manner, I started typing out blog posts while walking.  Writing – any kind of writing – helps me to feel centered.
And – most importantly – I remembered an important lesson I've learned about myself as a thirtysomething.  When I have that restless, not-sure-what-to-do-with-myself feeling – the best thing for me to do, almost always, is to take a nap.  I wake up feeling refreshed and I come to the realization that my original restlessness was largely due to sleepiness and the crankiness that accompanies it.  Anyway – taking a nap helps me to feel refreshed.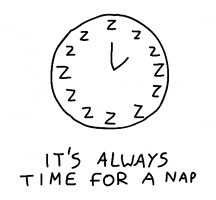 Grounded.  Centered.  Refreshed.  Those are good feelings to have.  That's balance.